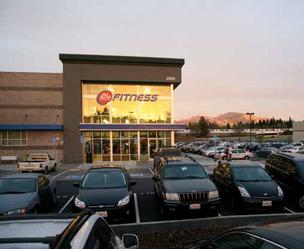 By Bianca Torres, Reporter, San Francisco Business Times
Hall Equities Group sold off a recently-built 24 Hour Fitness Super Sport facility in Walnut Creek for $23.08 million or about $529 per square foot.
The 43,602-square-foot building sits on 3.5 acres at 2800 North Main St. and houses 24 Hour as the single tenant with a 20-year lease.
The buyer is an unnamed local investor represented by Taylor Flynn of Marcus & Millichap.
Hall Equities, a Walnut Creek developer, wrapped up construction on the project earlier this year and 24 Hour moved in June. The developer has been busy lately with other projects including the 100-unit Arroyo Apartments in Walnut Creek and Saranap Village, a proposed mixed use project at the intersection of Boulevard Way and Saranap Avenue in Walnut Creek.
The tenant, based in San Ramon, operates more than 425 clubs in 17 states. The rent for the Walnut Creek center is $35.46 per square foot or about $1.55 million per year with a 10 percent increase every five years, according to a marketing brochure. The Super Sport Club includes an indoor pool and spa.
The property was marketed by Kase Abusharkh and Jacob Abusharkh of Sperry Van Ness Commercial Real Estate Advisors.